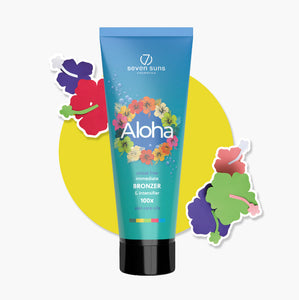 For Sunbed and tan can 
If used outdoors - please add sun protection 
There are situations when a tan is needed immediately. Then you should reach for a bronzer for special tasks.

Aloha is like a spell bringing intensive tan you can get at a wild beach. Exotic extracts additionally protects skin wrapped in an adorable, tropical brown.

It's best to apply the cosmetic right before a tanning session, you won't have to wait for the results.
Does not contain self tan